Description
Superheated Steam
Fully Automatic Cooking
IR Sensor
Temperature Sensor
Cooking Variety
SHA Picture (-)
Category
Water Oven
Power Output (W)
800W
Power Supply
230V~60Hz
Capacity
31 Liters
Dimension (WxHxD)
490x498x430 mm
Net Weight (KG)
23 Kg
Color
Red
Accessories
(1) Grill Rack (2) Baking Tray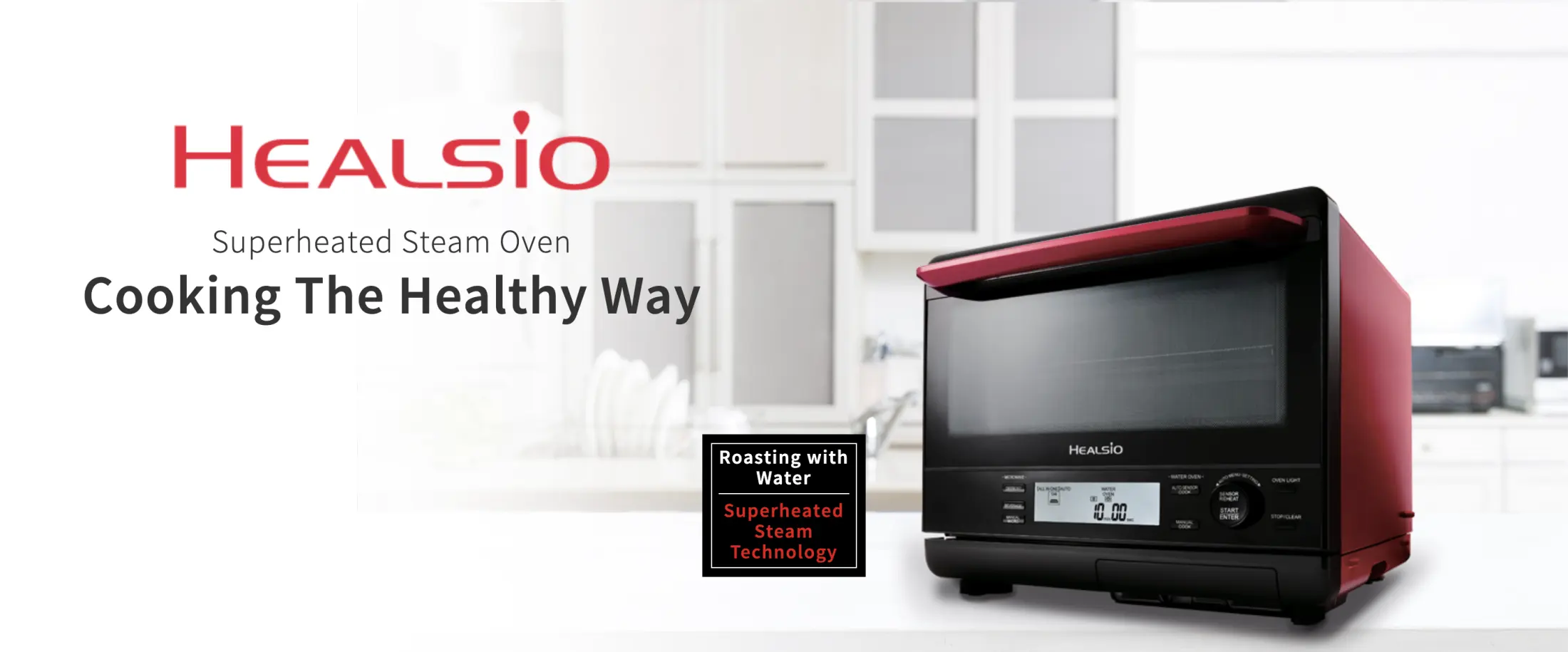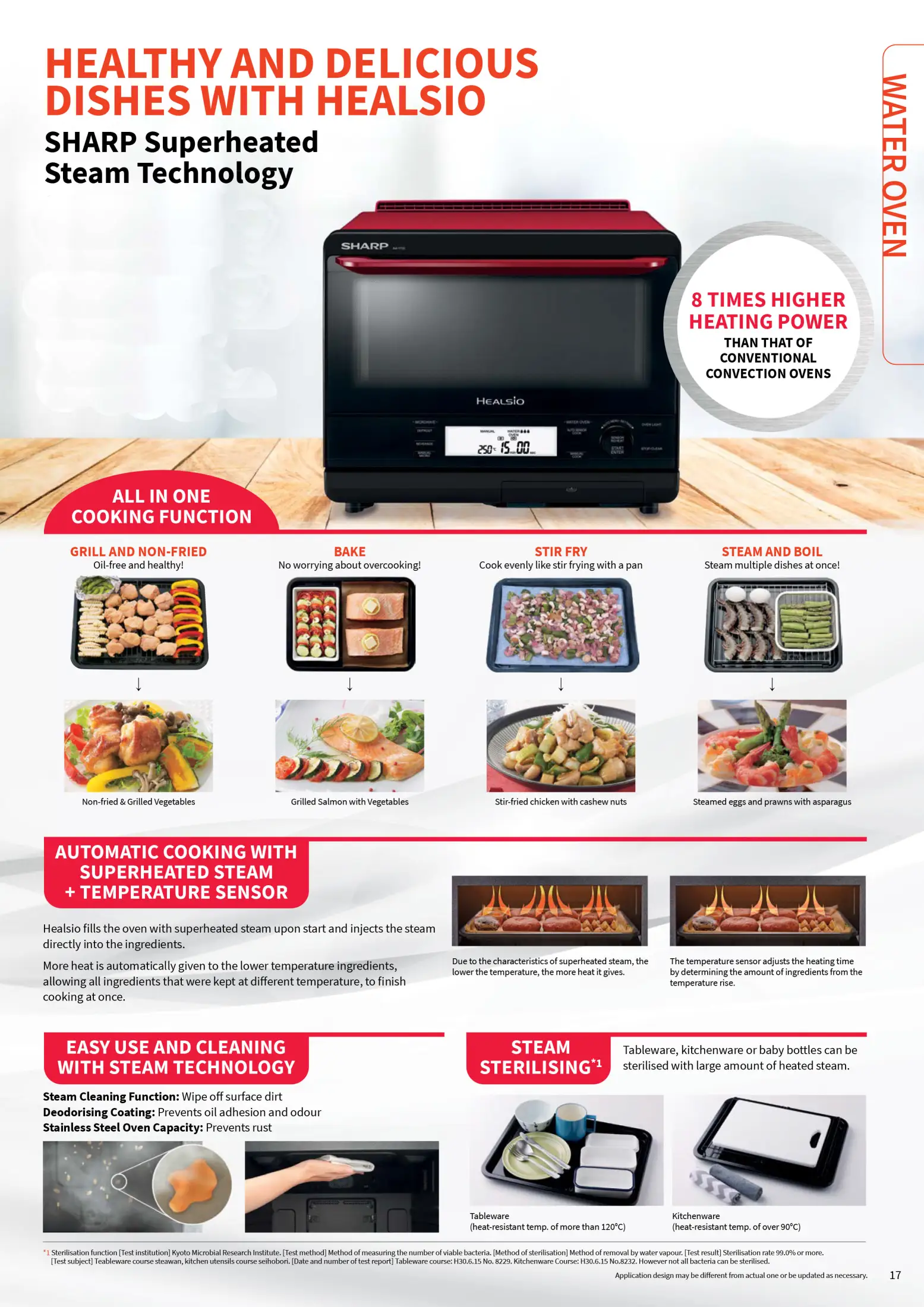 The temperature of Superheated Steam Oven reaches more than 300°C, and forms steam of clear and transparent steam. This continuous flood of superheated steam has an excellent heat transfer and high cooking capacity that seals in the natural moisture, and nutrients of your food.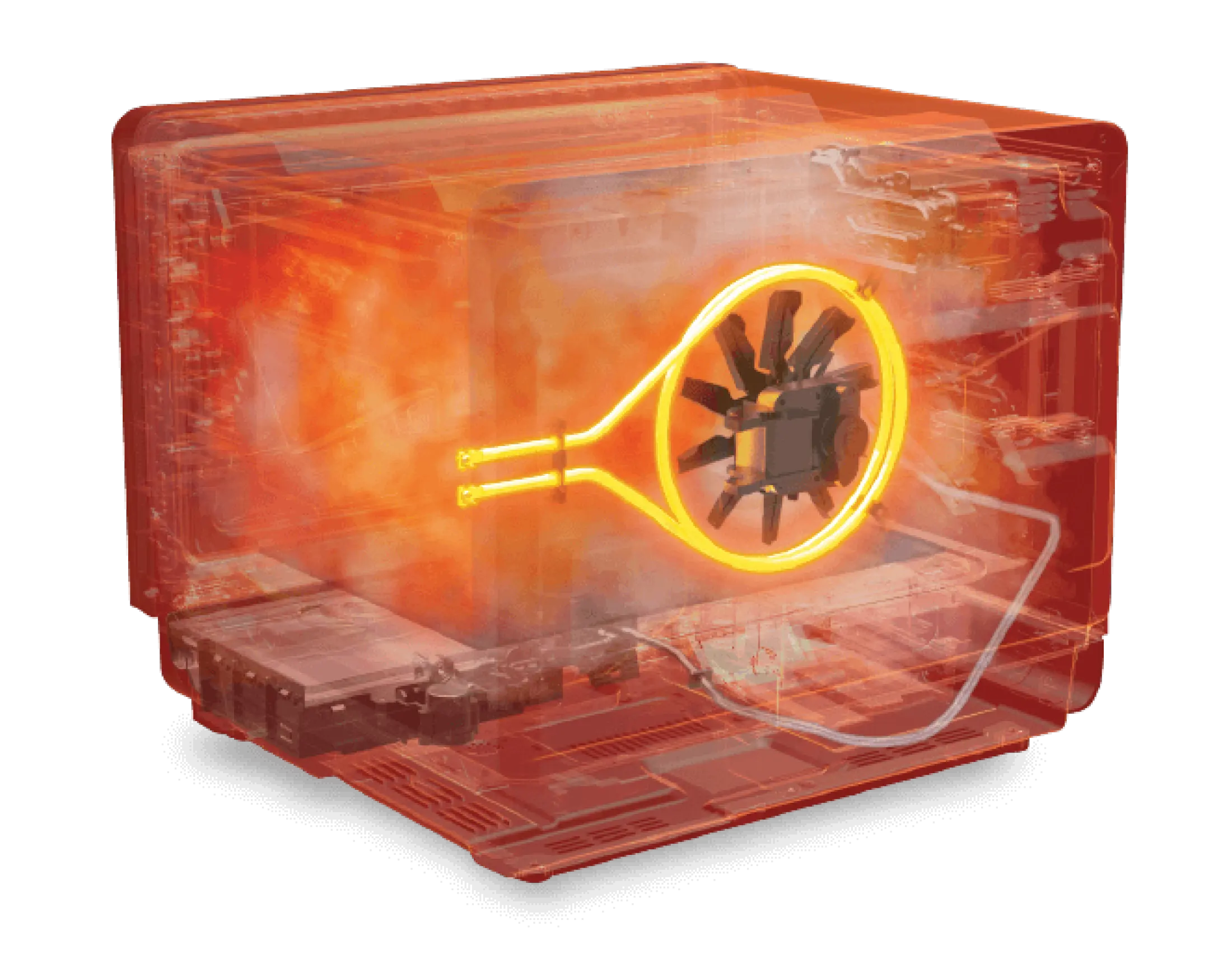 Superheated Steam Oven
Superheated steam generator

A high power heater generates a great amount of water vapor.

Superheated Steam has 8 times of calorific value than that of convection heating oven.

High density door shield structure

Allowing cooking process to be in low-oxygen environment to retain nutrients in the food.

Prevent air from entering oven during cooking process with high density door shield structure.

Superheated steam spreads the entire large storage areaevenly.

Efficiently injecting superheated steam from the top and back.